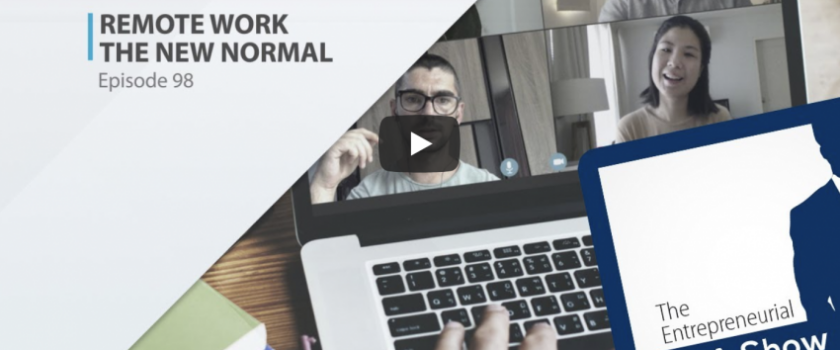 Jeff Phillips, Co-founder of Accountingfly walks through how the change to remote work has been easy for some and traumatizing for others. There is no question that it is the hottest topic for companies during COVID (outside of the stimulus package)!
We can't get enough of seeing how companies are faring with handling work-from-home, cloud accounting, and professional services, managing teams virtually, and the cyber-security and infrastructure dynamic necessary to successfully operate a remote workforce.
Remote work is something that most companies have struggled with and lagged behind on but were forced to adapt to in March when nearly every state shut offices down, forcing employees to work from home, and businesses to navigate via in order to stay progressive and operating. We discuss how Remote Work has become the new normal, with Jeff Phillips, and the complicated scenarios of working at home for both employers and employees, and the challenges they face. Be a part of the future of the accounting profession by investing in yourself. Get the knowledge you need to break free of the box, punch above your weight, and become the Entrepreneurial CPA of tomorrow.
The video was brought to you by The Entrepreneurial CPA.
Accountingfly is ready to help firms and companies hire remote accountants. We offer permanent and seasonal/temporary US-based remote talent placements. Schedule a call to discuss your current needs and how our team can partner with you.