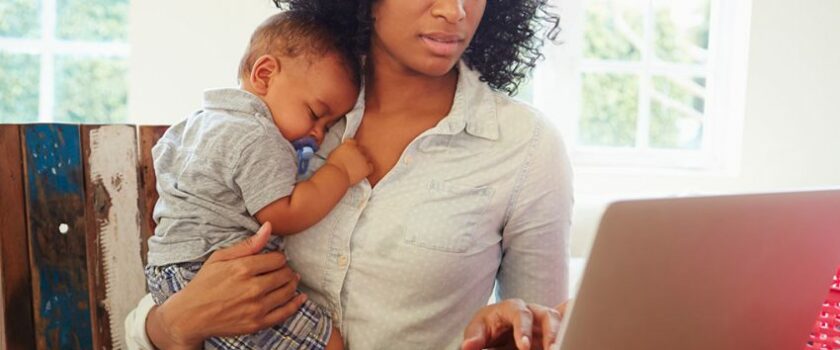 Ask moms and dads across the accounting industry why firms should offer competitive maternity leave, and you'll likely get the same answer. "Because it's the right thing to do."
But there's a bottom-line incentive for employers to offer these benefits, too. Accounting firms that don't offer family leave risk losing great employees. And there's no reason that firms need to overload non-parents with additional work when new parents are away.
Family leave, employee retention
According to a 2015 article from The New York Times, only 11 percent of American workers have access to paid family leave. Yet in California, where a paid-leave law doubled typical maternity leave to six to seven weeks, between 89 percent and 99 percent of employers said the additional leave had no effect or a positive effect on productivity, profitability, turnover, and morale.
Some companies have heeded the research and reaped the benefits. When Google extended its paid maternity leave from 12 weeks to 18 weeks in 2007, they saw their turnover rate among new moms fall by 50%.
Competitive maternity leave programs have also been found to get moms back into the workforce faster and with more consistency. A study conducted by the Center for Women and Work at Rutgers found that women who use paid leave are far more likely to return to work nine to 12 months after childbirth.
Such was the case with Gwynne Lewis, CPA at Duggan, Joiner, & Company. After returning from maternity leave, she was able to pick up right where she left off thanks to the family-first philosophy at her firm. "It was a challenge to make sure someone was able to help clients while I was out," says Lewis. "But there were no challenges when returning to work, other than missing my children."
Maternity leave for accounting firms: An easy decision
For accounting firms, the decision probably doesn't require much statistical analysis. In a market where demand for CPAs far outweighs supply, you need every advantage you can get to attract the best talent. And strong family leave benefits could be the deciding factor that pulls a recruit in your direction.
Pick up some free agents
Ah, but what to do about the extra workload while parents are out of the office? You could foist it upon your existing employees. Which is basically punishing them for not having kids. Or you could hire project-based help to fill in the gaps. We'd strongly recommend the latter. Especially in today's market where some of the top talent is making a career out of project-based work.
Sounds like a good solution? Lucky you, Accountingfly can help. Click here to visit find the best project-based accountants.
Photo by Alexander Dummer on Unsplash