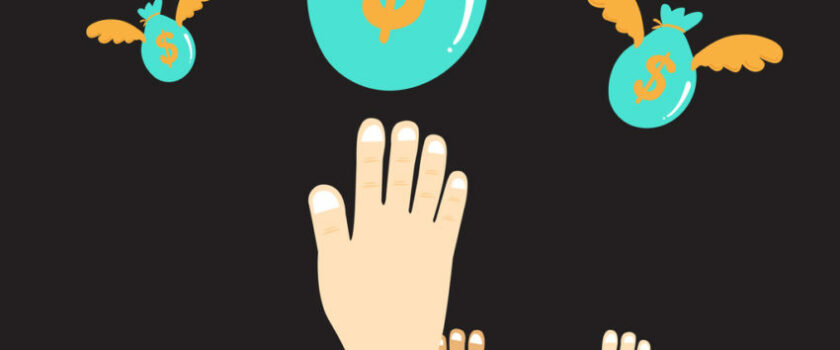 Over the last few months, we've provided you with a lot of great content about remote accounting. From what to do before you make your first remote hire to helping your remote workers stay productive to deciding between a pure virtual or hybrid model, we've given you a lot of tools that will help you maximize the effectiveness of your remote accounting team.
And we'll continue to create more remote accounting content through this blog in the months to come. But for this particular article, we're going to pause for a moment to talk about the ultimate remote accounting tool. (Hint: It's us.) We know it'll come off as marketing, we know it'll sound braggy, but frankly we don't care, because it's true.
Accountingfly is the best remote accountant recruiting service in the world. Why? Because with us, you can:
Reach 95% of all active accounting job seekers;

Connect with over 100,000 passive accountant job seekers a month;

Reduce time-to-hire by 40%; and

Do it all at ⅓ the price of regular headhunting services.
Read on for the full scoop on why our service works–not just according to us, but also from the mouths of our ridiculously satisfied customers.
Superior remote accountant job postings
The myriad of online job board sites are OK for hiring in some industries. But in the world of accounting, where supply far outweighs demand, you need something more focused.
"It's in the name. Accountingfly helps us find expert cloud accountants on the fly," Bruce Phillips, founder and CEO, HPC, says. "I could go to Upwork or Robert Half and Prince and find an 'accountant', but they would be your traditional accountant. We're a virtual firm with unique needs, and a generic hiring platform doesn't work for us."
Accountingfly's sole objective is to match you with the best possible accounting talent. So your job won't be sandwiched between unrelated posts from other industries–we're all accounting, all the time.  
"The team at Accountingfly wants us to be successful because that's what makes them successful," Marilyn Parham, founding partner, The Bottom Line CPA, says. "I feel that energy from them. The service is great and the team is a pleasure to work with."
Wider reach, easier management
When you post with Accountingfly, your job will reach 95% of all active accounting job seekers and more than 100,000 passive candidates a month. No more "post and pray"–we'll be your recruiting partner, promoting your open position through social media, email alerts, and other job boards.
"When I was trying to hire on my own, I had to learn new software platforms, filter through hundreds of resumes of unqualified leads, and take dozens of intro phone calls for candidates who I quickly realized were not a good fit," Eric Killian, founder, The Fitness CPA, says. "My investment into Accountingfly saved me countless hours and did a better job than I could have on my own."
Our self-service Applicant Tracking System makes it easy to manage your applications. With Accountingfly, you'll save time by easily changing the status of any application to organize your candidates, responding to job seekers through one-click emailing with pre-filled subject lines and introductions, and enjoying fast access to cover letters.
You can also rate candidates with a simple 5-star system, download candidate spreadsheets, take unlimited private notes on candidate profiles, and so much more.
Remote accountant partners, not headhunters
Accountingfly's services go far beyond postings, however. When you subscribe to our Placements feature, we'll become your active partner in marketing your job to the best available candidates.
"Accountingfly only sent us candidates that fit the parameters that we were looking for," Parham says. "Nobody they sent us was a waste of time. I'd have hired all of them if I could. They fit the experience, knowledge, and character we needed."  
How does Accountingfly do it? We hook you up with a project manager, a candidate screener, and a marketing team that will brand your company, attract candidates, narrow your leads to the best matches, and support you along the entire hiring journey.
Because our job marketing system reaches 95% of active accounting job seekers and over 100,000 passive candidates every month, we can quickly cast a wide net, which reduces time-to-hire by 40% at ⅓ the cost of headhunters.
"Accountingfly is hands-down the best option we've used," Parham says. "Trying to find people ourselves was costly, time-consuming, and didn't work."
Personalized accountant recruiting support
Our team will develop a customized recruitment marketing strategy to best fit your needs. This can include creation of new branding and marketing pieces that you will own forever, promotion to 35,000 active job seekers through our candidate mailing list, passive recruitment outreach, and candidate management that sources, screens, and vets your applicants.
"If your team is like mine, every person is critical and the investment into personnel is a long road," Killian says. "I felt like Accountingfly really took the time to understand my firm's needs and the type of team member we wanted."
We can also promote your openings through sponsored articles on our sister site, Going Concern, an accounting news and blog site visited by thousands of accountants and financial professionals every day.
When we write your sponsored article, we won't just talk about your firm and your job–we'll create a topic that's interesting and enticing to all accountants, even those who aren't looking for a change. Then we'll artfully weave information about your firm and the job posting itself into the article. This process has proven to attract passive and active candidates, while also expanding brand awareness for your firm.
"Accountingfly has dedicated time with us and other thought leaders to understand where the industry is heading, which can help us better identify candidates who will flourish at our organization," Phillips says.
More than just remote
Though we're focusing a lot of our energy on remote accountant recruiting, Accountingfly also offers hiring services for in-office and freelance talent. Whatever type of accountant or financial professional you're looking for, Accountingfly can help you land your dream candidate.
"Like most firms, we are growing. And if you're looking for staff, you need to check out what Accountingfly can do for you. I can't imagine trying to hire again by myself and I will definitely be using Accountingfly more as our firm grows," Killian says.
Ready to get started? Click the link below to schedule a free 30-minute call with us to learn more. Or start recruiting accountants and financial professionals faster, smarter, and easier right now.